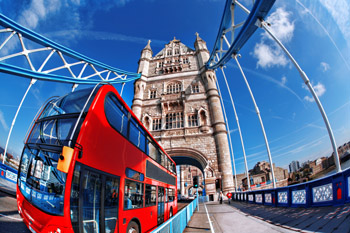 P
anorama camera is the most ideal surveillance option when an all-around monitoring is needed. Instead of deploying multiple surveillance cameras, it only takes one set of panorama camera to have the entire area covered, which helps the users reduce unnecessary cost on cabling, installation, power consumption, and storage.
Besides entrance, lobby, and reception areas, panorama camera can also capture a clear overview at the crossings of corridors effortlessly; it is perfect to be adopted in the open spaces such as shopping mall, airport, station, parking lot, and commercial building.
A decisive factor for remarkable panoramic recording result is the lens quality. "As image quality is typically degraded at the edge of the picture when ordinary fisheye lenses are used," said Riki Nishimura, GM of Visual Security Solution, Sony Professional Solutions Asia Pacific Company (PSAP). "An advanced, high-quality lens is required to capture a true hemispherical view with no blind spots, with the video footage being crisp and clear right to the edge of the picture."
Dewarping technology plays a crucial in panorama camera's final recording result. First of all, the users have to decide whether to adopt camera with edge-dewarping or client dewarping function. "Edge dewarping function allows the panoramic camera to stream a portion of the 360º view into a dewarping image while client dewarping function streams a full circle image that needs the video management system (VMS) to dewarp,"said Eric Ho Kai Kwong, Product Marketing Manager of Bosch Security Systems. For the users deploying client dewarping surveillance solution, it is important to make sure that the chosen VMS is able to dewarp panoramic recording image. "It will not be possible to review the recording footage and extract evidence if the VMS does not support dewarping in playback mode," Kwong continued.
As lobby area is one of the most popular locations to apply panorama camera, the camera has to be able to deliver exceptional image under any lighting environments. According to William Ku, VP of International Business Division at VIVOTEK, when it comes to deploying panorama camera, one of the key factors to considerate is that whether the camera comes with WDR enhancement and 3D noise reduction (3DNR) functions; even under high-contrast and low-light conditions, the camera can still capture polished video and maintain optimal image quality.
In order to make the most of your panorama camera and achieve the best of its coverage, it is important to bear in mind that the camera has to be mounted at least 3-metre high and with no obstruction in front of it, suggested Kevin Saldanha, Senior Product Manager of Pelco by Schneider Electric.
asmag.com here gives you five selected panorama cameras: