Times are hard - security professionals and solution providers are working harder, as incidents of break-ins, intrusion, theft, trespassing and other crime increase. For your next intrusion detection or perimeter protection project, asmag has put together a quick guide with latest tech developments, purchasing tips, test comparisons and installation considerations, as well as a convenient selection of quality but affordable solutions. Help your client deter, detect, delay and deny unauthorized access more cost-effectively!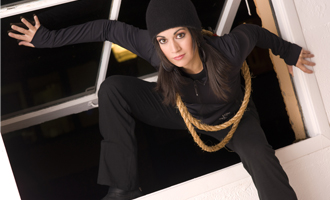 More Articles
IR motion detectors for households and private properties have become more commonplace, cost-effective and user-friendly. a&s discusses some common issues, such as false alarms and missed events, with existing technologies and how manufacturers and solution providers address the problems.

Today, the increasing awareness of how important it is to have a safe and secured environment has led many manufacturers into devoting more budgets to develop more intelligent alarm detection system. "The intruder market is growing as an increasing number of people demand more reliable security. Customers also recognize the need for improved false alarm immunity and accordingly are converting to more advanced sensors that rely upon multiple technologies and advanced intelligence in alarm decision making," said Michael Reimer, Senior Product Manager of Intrusion Detection, Bosch Security Systems. "There is an increased awareness of total cost of ownership and while an alarm company could save a few Euros by utilizing a cheap detector, the additional time to set up and adjust that detector, as well as the increased number of false alarms that it will likely generate cost far more than the detector itself."

Although the security market grows in proportion to the growth of gross national product (GNP), the rising demand for intrusion alarm system is also becoming more apparent as some developing countries ...